It is believed that during school holidays teenagers have ripped trees out of the ground in order to build tree huts.
Friends of the Garden president Tim Barden said it was "beyond (their) capabilities" to fix and would require removing all the damaged trees entirely.
With only torn tree stumps left of some plants, Mr Barden said the area was now "dangerous" and warned that "if people are wandering here, they'll fall over and they can actually stab themselves".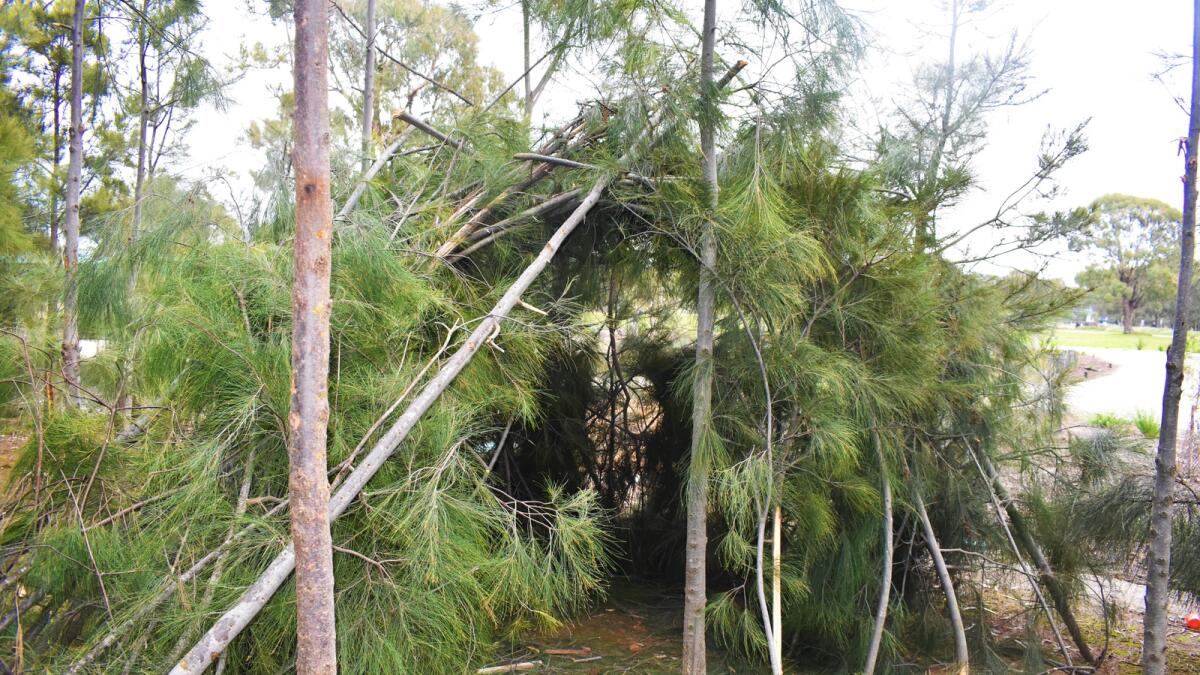 After being on the original committee and helping to "build this garden from scratch" he said it was disappointing to see the trees treated this way.
Disappointed in the behaviour as well, Murray River Council Cr Kron Nicholas said it was "insulting" and "not very community minded".
He said the gardens were "a jewel" of the town.
Friends of the Gardens member Nancye Smith believes "we're a very, very fortunate shire to have these facilities" and said people should know there were always "plans for what's next for it".
As someone who helped plant that particular area, she said she just hoped that (the community) "all have respect and love the gardens as much as we do".
Cr Nicholas said this sort of vandalism and damage "doesn't help anyone" and that "people need a greater respect for public property".
In a different section of the gardens there are orange trees and Mr Barden said nobody minded when they were taken off the trees and either eaten or played with by the kids but that larger and still growing trees should be left alone.
"You can take the orange off and play with them, but this is a different sort of thing. This is destructive," he said.
The Friends of the Gardens group believes the damage is likely to be the act of teenagers on school holidays rather than vandals, but asks that everyone thinks before they act in the future.
"We're not wandering around looking for retribution. We just want them to look to enjoy them (the gardens) like everyone else should," Cr Nicholas said.
Related Posts